E-scooter operator announced for West of England trial scheme
Residents and visitors will soon be able to get around the West of England on e-scooters after Regional Mayor Tim Bowles announced the name of the company appointed to deliver the region's e-scooter trials.
Voi Technology Ltd will be making hop-on hop-off e-scooters available in Bristol and Bath to help residents and visitors to get around central areas. E-scooters will also be available at other key locations in South Gloucestershire such as stations, university campuses, hospitals and large employment sites.
Voi will also run a longer-term rental scheme; allowing residents to take e-scooters home and use them for journeys on a longer-term basis, giving confidence that they can get to and from their destinations during times when bus and train capacity is limited.
The 12-month e-scooter trial is being led by the West of England Combined Authority (WECA) in partnership with Bath & North East Somerset, Bristol and South Gloucestershire councils.
The following key rules apply for the e-scooter trials:
Privately owned e-scooters remain illegal to use on roads, pavements, parks and any other areas. The only place that privately owned e-scooters can legally be used is on private land with the permission of the landowner.
Only e-scooters that are hired or leased through the West of England's trial can be used legally on roads, cycle lanes or cycle tracks. Effectively e-scooters that are part of the trial can be used wherever cycles are permitted.
E-scooters cannot be used on pavements.
E-scooters are classed as motorised vehicles and riders of authorised trial e-scooters must hold a full or provisional driving licence.
The exact start date for the trials is subject to discussions with VOI and authorisation from the Department of Transport, but it is anticipated that the trials will begin to be rolled out later this month.
The Swedish company Voi launched Europe's first dockless e-scooter service in 2018 and now operates in more than 50 cities across 11 countries.
WECA has been engaging with groups representing vulnerable road users – including the RNIB and Age UK – and will continue to do so throughout the e-scooter trial. It will work closely with the operator, stakeholders and the public during the 12-month trial to continually review the trial and refine how it works.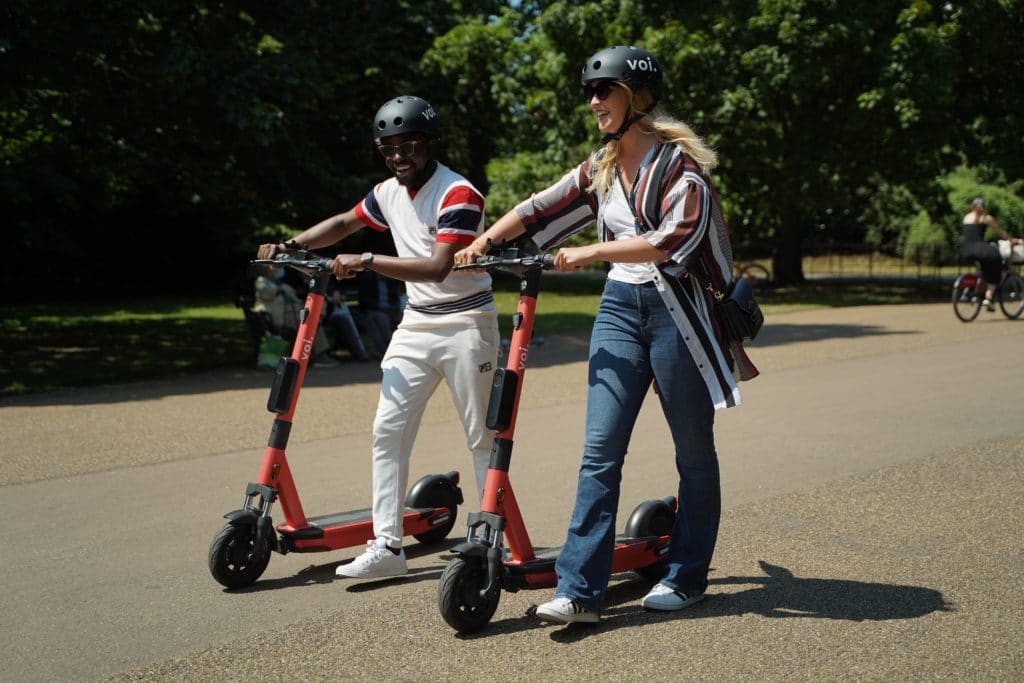 Rental e-scooters on the trial will be capped to a maximum speed of 15.5 mph. Geofencing technology will allow slower speed restrictions to be imposed in defined areas, which will be identified in collaboration with the police, the operator, and stakeholder groups such as equalities groups. VOI has the ability to restrict or bar non-compliant users.
The West of England is one of four Future Transport Zones that will trial the use of innovative technologies to make it easier to find sustainable ways to travel around the West of England.