New Year, New Route – details of new Cribbs Causeway to Bristol Parkway 'm4' bus revealed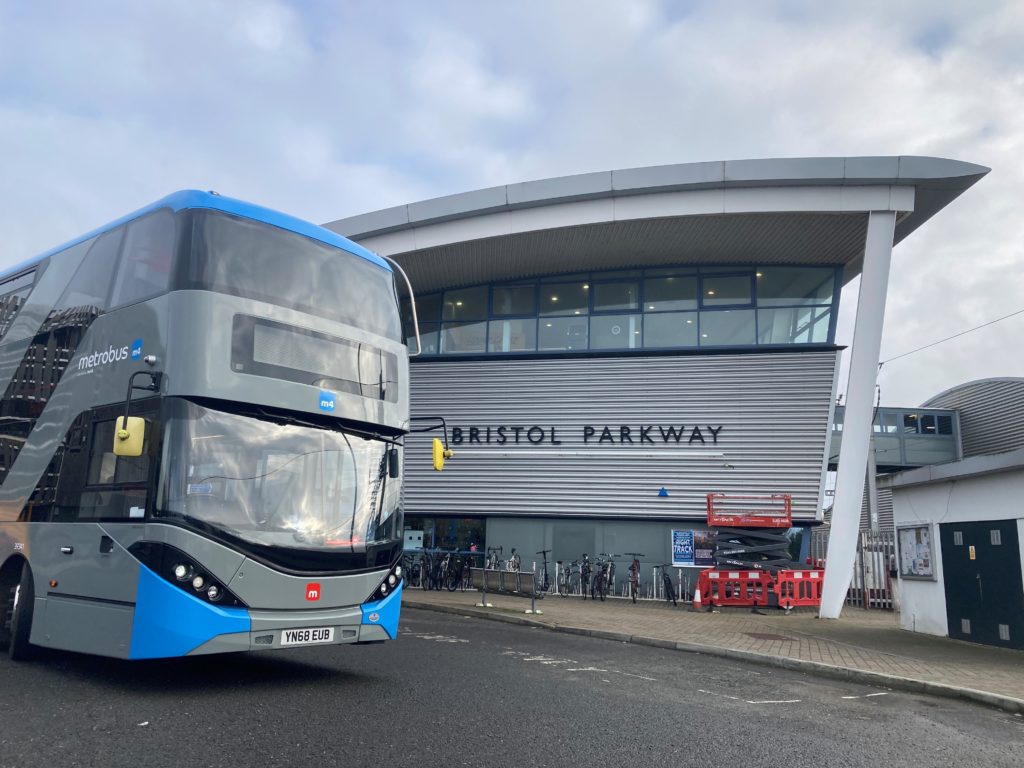 The new m4 metrobus service route between Cribbs Causeway and Bristol will run from January 2023, First West of England has confirmed.
First West of England – who are operating the new service – have announced details of the m4 which will join the m2 and m3, which started operating in 2018, and the m1, which launched in 2019.
Works along the m4's new route – which include the installation of a new railway bridge and brand-new bus lanes on Gipsy Patch Lane, as well as upgrades to bus stops – have been carried out by South Gloucestershire Council thanks to £57 million of funding from the West of England Combined Authority, led by Metro Mayor Dan Norris.
The m4 will start operating from 22nd January 2023 and will run between 6am and 11pm on weekdays, with a later start at weekends. It will run every 20 minutes on Monday to Saturday, and every 30 minutes on Sundays and Bank Holidays.
The route will see fast and direct buses between Cribbs Causeway and Bristol, linking The Mall, Bristol Parkway Station and University of the West of England with the centre of the city. It will serve communities in Patchway and Stoke Gifford. It will also eventually serve the new Bristol Arena and Brabazon development on the former Filton Airfield.
Buses on the m4 service will run on biogas, using food waste as a sustainable fuel. Local people will also benefit from upgraded bus stops along the route with real-time information. The installation of bus shelters and iPoints (combined ticket machines and information displays), along with landscaping, will be completed over the winter – meaning the wait to climb aboard is almost over.
Works for the service have included improvements at the San Andreas roundabout near The Mall, and will also include brand new roads through the Cribbs Patchway New Neighbourhood, being built by the developers.
From the same date as the m4 launch, there will be changes to other metrobus services. To improve punctuality, revised timetables will be introduced on m1, m2, m3/m3x services to give buses more time to complete their journeys.
There will also be some changes to other services. Service 19 (Bath – Cribbs Causeway) will start and finish at Bristol Parkway Station, with connections available to and from Cribbs Causeway at Bristol Parkway on the m4, or at UWE Campus on both the m1 and m4. This will improve punctuality on this currently very long route. Additionally, service 73 (Bristol Temple Meads – Cribbs Causeway) will terminate at Bradley Stoke and no longer operate to Cribbs Causeway. Most customers in the Stoke Gifford area will be able to use the new m4 to and from Cribbs Causeway, and from Bradley Stoke connections will be available on the m1 at Willow Brook Centre. More information on the service changes can be found at firstbus.co.uk/servicechange.