West of England Mayor encourages residents to walk or cycle on Clean Air Day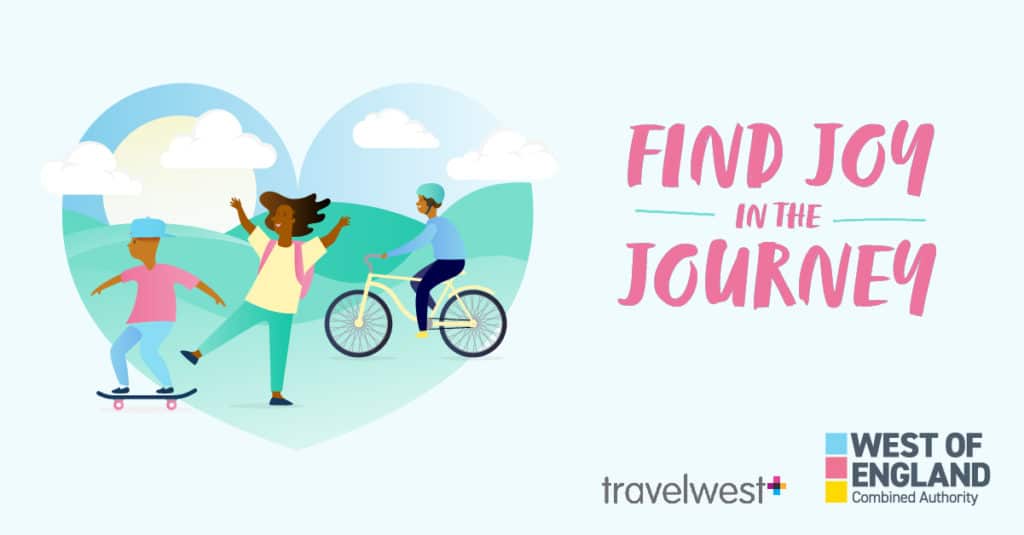 There's even more reason this year to walk or cycle on Clean Air Day (8 October). With social distancing in place and capacity on public transport reduced, walking and cycling offers a great way to get around the region while improving your health and helping to reduce congestion and improve air quality.
There's plenty of help to get started on the West of England Combined Authority's 'joy in the journey' page on the Travelwest website. There's advice on how to find 1-1 cycle training or loan bikes to get you back on the bike and tips to help plan your walking or cycling route.
The West of England Combined Authority (WECA) has agreed £13m investment in measures to enable active travel and cycling and walking in the region. £3m will underwrite the cost of short-term measures that can help support sustainable travel options while there is reduced capacity on public transport. A further £10m has been agreed for longer term solutions to encourage active travel in the region.
The investment is part of WECA's commitment to becoming carbon neutral by 2030 through investing in innovation, public transport, walking and cycling, renewable energy generation and supporting businesses to transition to low carbon ways of working.
In the West of England, carbon emissions have reduced 35 per cent since 2005, through local renewable energy generation, insulating homes and reductions in coal generation. The region emits 14% less carbon per person than the national average.
For more information on walking and cycling in the region visit https://travelwest.info/active-travel