The Bus Stop Guidance Project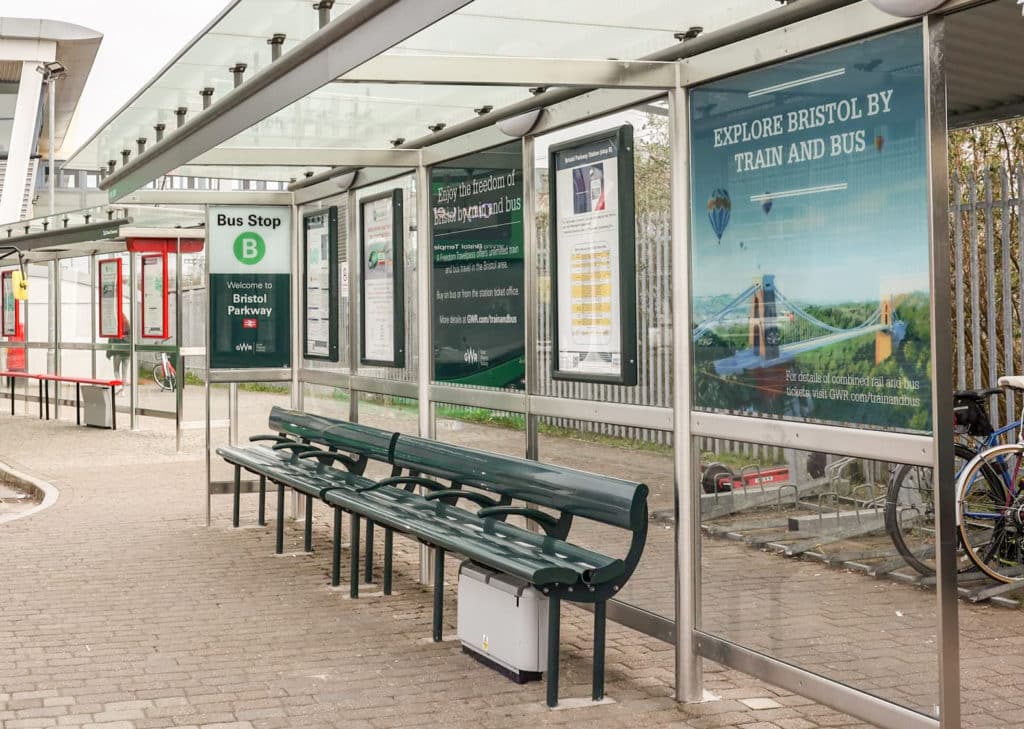 Join our webinar and help shape the future of bus stops across the West of England.
The West of England Combined Authority, in partnership with North Somerset Council, is developing new Bus Stop Guidance to ensure greater consistency of bus stops across the West of England region.
The Guidance will help to improve the experience of residents using the bus for travel, work, and other activities. It will focus on enhancing the appearance, accessibility and function of the bus stops – delivering the high standards that our residents deserve.
The Bus Stop Guidance project aims
Offer residents quality bus stops that represent their region, through consistent and considered designs
Make bus stops safer and more practical
Improve the level of accessibility at bus stops, ensuring greater numbers of users can access bus services
Use innovative technologies, like green roofs and solar panels, to make our bus stops greener
How to have your say
The West of England Combined Authority will be hosting a Bus Stop Webinar and Q&A to issue more information on the Guidance and provide an opportunity for residents to give your views and ask any questions you might have. Your feedback will be key in influencing the future of bus stop designs across the region.
The webinar will take place on Monday 27th February, 6pm – 7.15pm. To register your interest in the webinar and access a link to the session, please register to join our Webinar.
Your feedback will be used to ensure that designs meet the needs of users, residents, and the West of England as a whole.
You can get in touch with us if you have any questions or would like to request a paper copy of the webinar materials by emailing [email protected].