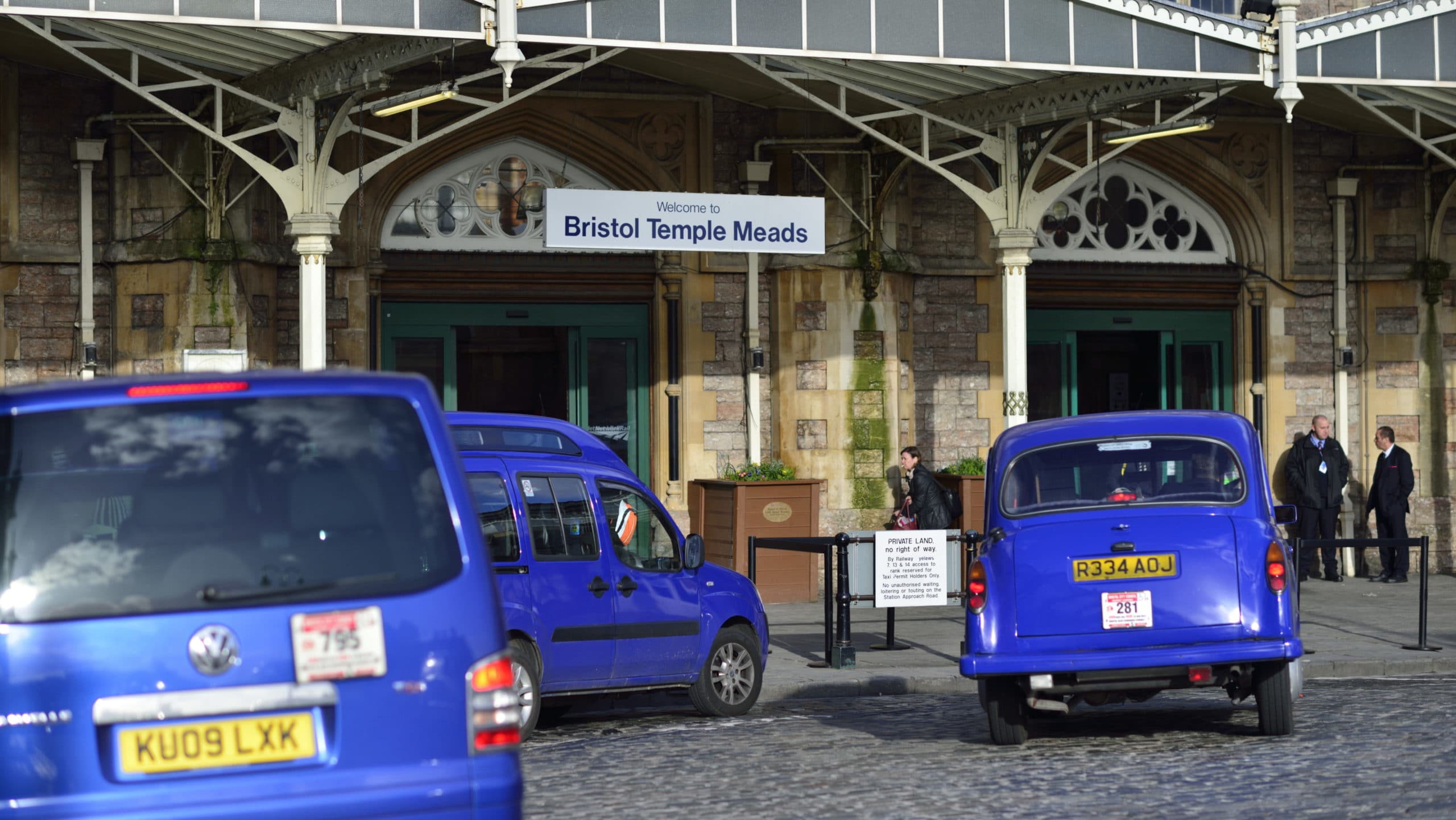 There are two types of taxis in Bristol known as Hackney Carriages and Private Hire.
Jump to:
Hackney Carriages
Bristol-licensed Hackney Carriage vehicles (also known as 'taxis') can pick you up from a taxi rank and can be hailed down in the street.
The vehicles are painted blue, have an illuminated taxi sign on the roof and display white and red licence plates on the front and rear of the vehicle.
All 'taxis' are wheelchair accessible and there is no charge for assistance dogs or for carrying aids like wheelchairs.
Private Hire
Private hire vehicles have to be pre-booked and cannot pick you up from a taxi rank or be flagged down in the street.
Come in various colours (except Bristol Blue) and display yellow and red licence plates with black printing on the front and back of the vehicle.
Can only be booked through a licensed operator and must be booked prior to travel.
Taxi ranks
Taxi ranks are located throughout Bristol, some operate in the evenings and others operate 24 hours
Locations and hours of operation

Taxi fares and boundaries
---
Information for taxi operators