A modern public transport system for the greater Bristol area
metrobus adopts cashless ticketing and limited stopping at key destinations for faster boarding and shorter journey times.
Distinctive metrobus stops feature iPoints, which allow passengers to buy tickets, plan journeys and view live running information for onward services.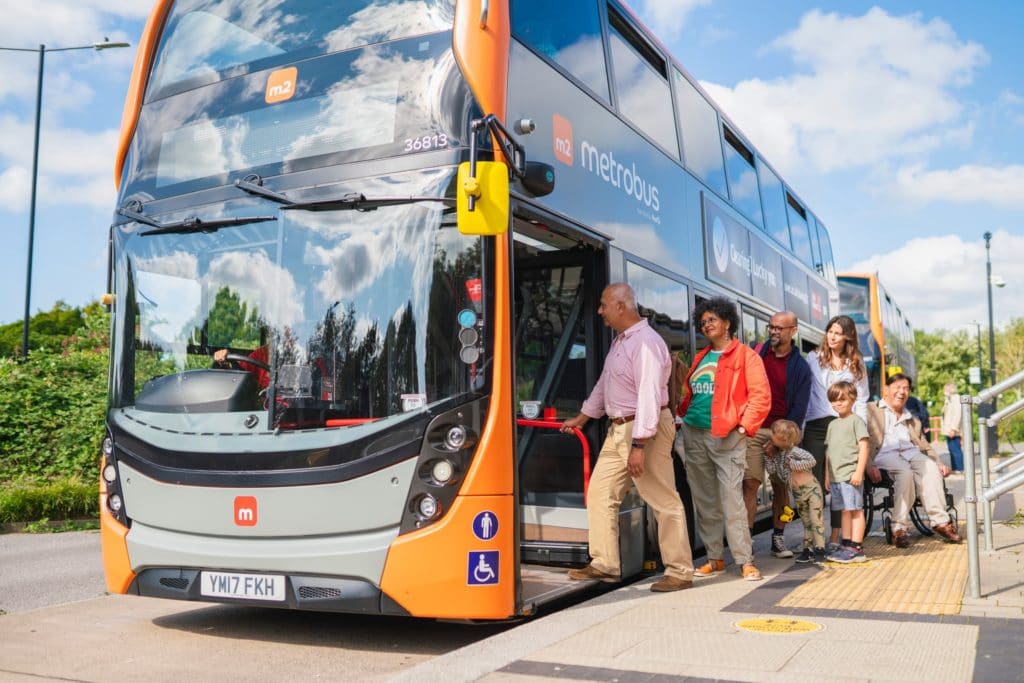 All metrobus stops have an iPoint at the stop, or nearby. An iPoint is a combined ticket and information point, which can be used to purchase tickets, plan journeys in the Bristol region and view live running information for all onward services that serve the stop. As well as metrobus services, tickets can also be purchased for use on most services in the Bristol region.

If you have a Travelwest Travelcard, you can top it up or collect tickets purchased online at the iPoint.

You can find more information about how to use iPoints on this page.

metrobus services use a combination of high quality and environmentally-friendly Euro 6 diesel and biogas vehicles. A Euro 6 engine emits fewer emissions than the average diesel Euro 6 car despite having up to 20 times more capacity. The latest generation of Euro 6 buses emit 95 per cent fewer nitrogen oxide emissions than the previous generation of buses.

All of this means that metrobus is helping to significantly improve air quality and reduce carbon emissions in the Bristol area.

All metrobus vehicles have twin doors which speed up journey times by minimising the time spent at stops. The twin doors also make it quicker and easier for people to get on and off, especially those with reduced mobility and parents with pushchairs.

metrobus vehicles are designed to be accessible for all passengers with spacious entrances and exits, low floors and wide corridors and there is also more leg room than a regular bus.

All metrobus vehicles have free on-board WiFi and USB charging ports, so you can charge your phone whilst surfing the web on the move!

metrobus has made it easier for everyone to get around the greater Bristol area, however you travel.

We have built new roads in the city centre, south Bristol and north Bristol to speed up journeys for all vehicles and remove traffic from residential roads.

We've created new and improved walking and cycling routes to make it easier and safer to travel on foot or by bike.

We've improved traffic flows at existing junctions and widening roads so that new bus lanes don't take away space from other traffic.

We've also created improved public spaces in the city centre, including a more fitting environment for the Cenotaph.
Jump to:
---
service information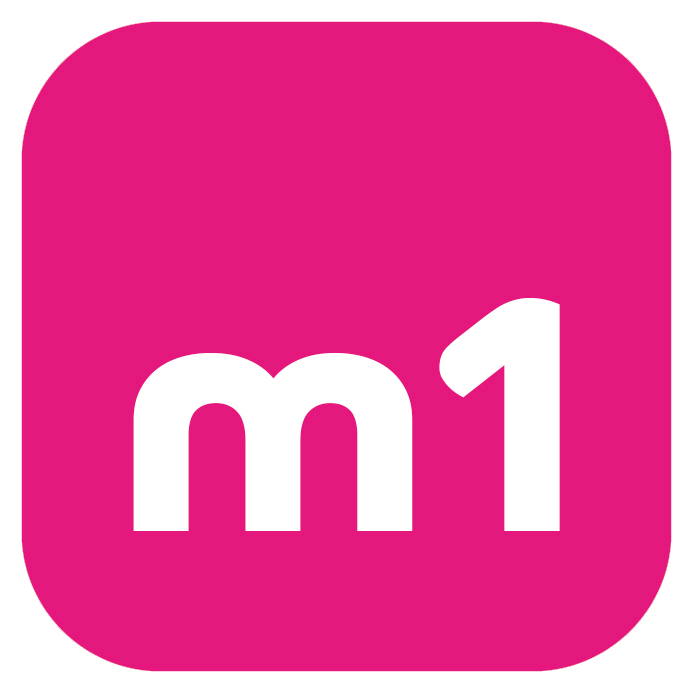 m1
The m1 runs from Cribbs Causeway to Hengrove Park via Patchway, Aztec West, Bradley Stoke, Stoke Gifford, UWE*, Broadmead, the City Centre, Bedminster, Inns Court and Hengrove.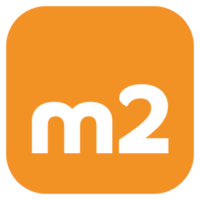 m2
The m2 runs from Long Ashton Park & Ride to the City Centre via Ashton Vale, Ashton Gate, Cumberland Basin, Spike Island, Redcliff Hill, Temple Meads, Cabot Circus and Broadmead.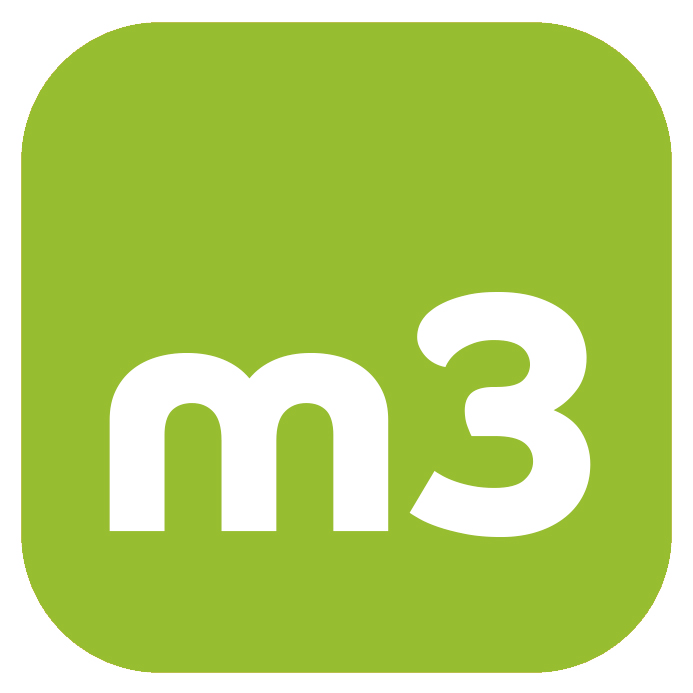 m3 / m3x
The m3 runs from Emersons Green to the City Centre via Lyde Green Park & Ride, Bristol & Bath Science Park, Emerald Park Industrial Estate, the University of the West of England (UWE), Cabot Circus and the City Centre.
The m3x is an express commuter service based on the m3 route, which doesn't stop at UWE, Stoke Park or Begbrook.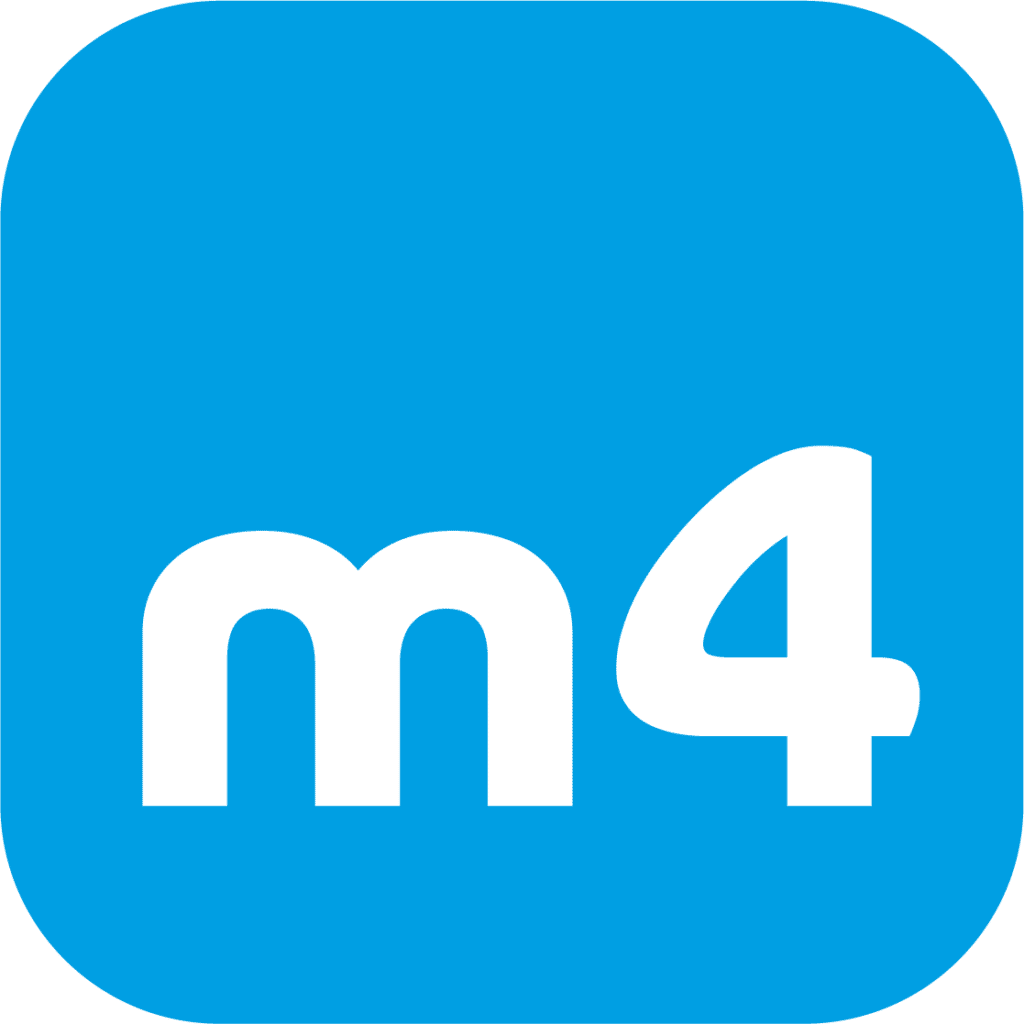 m4
The m4 runs from Cribbs Causeway to the City Centre via Little Stoke, Stoke Gifford, Bristol Parkway, UWE, Broadmead and the City Centre.
---
network map
Network map in effect from 2nd April 2023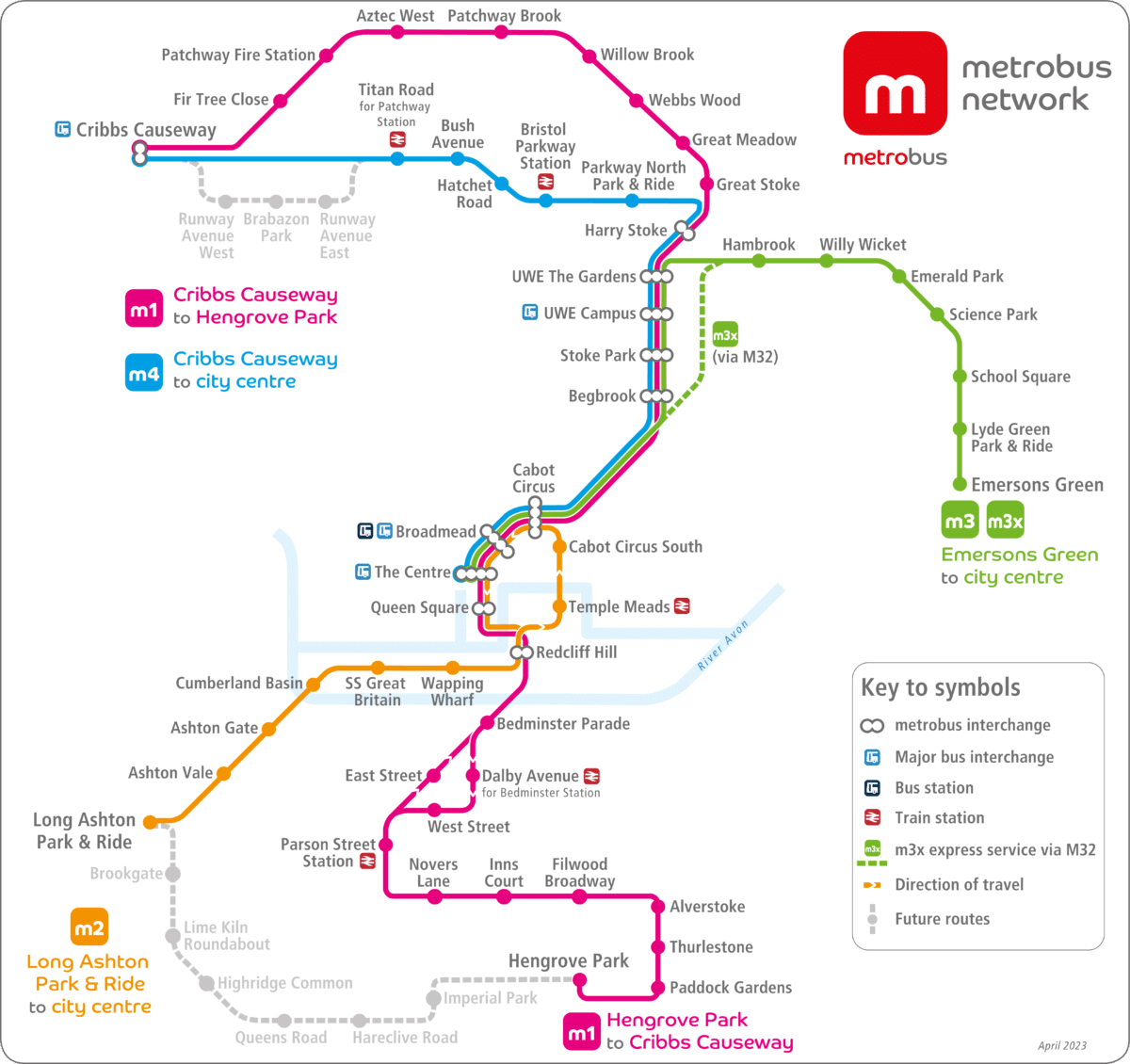 This map may not be accessible for people using assistive technology. Please use this contact form if you require assistance.
---
further information
have a question?

ticket information

future expansion

find the latest news
---
follow us on social media
---
metrobus is brought to you by