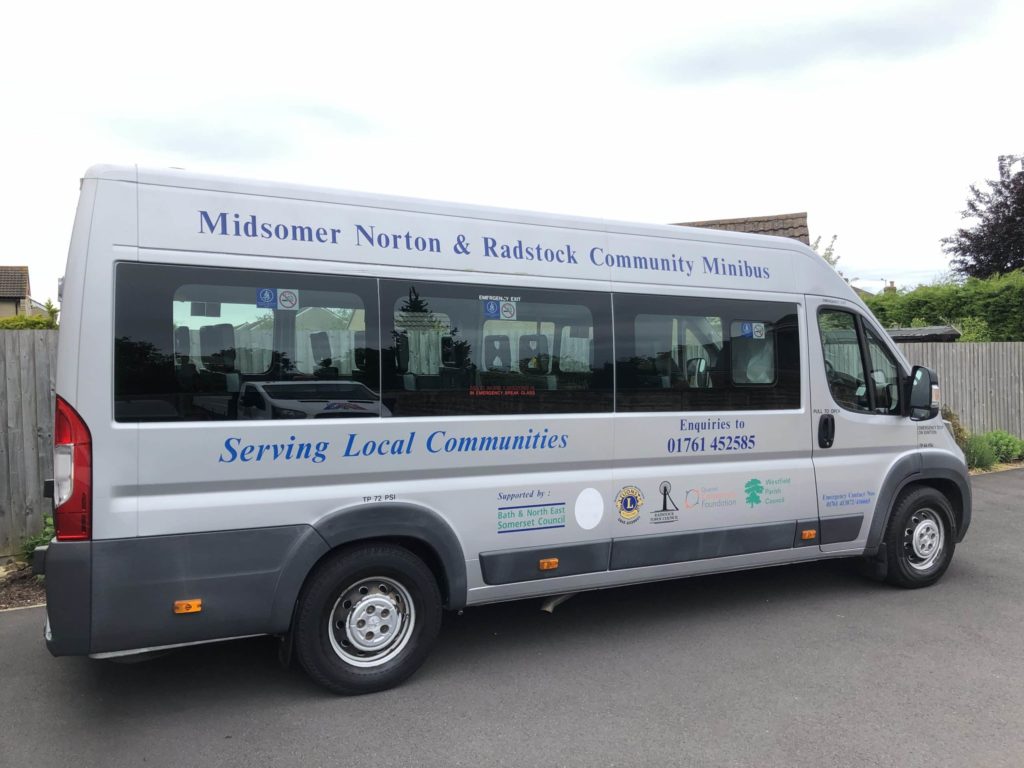 Offering an accessible minibus service to community groups in the Bath & North East Somerset area.
Jump to:
Available services
Operating area
Please note that the map below is merely indicative and you should always contact the operator to confirm that your location is within their operating area.
Bath & North East Somerset
---
Group vehicle hire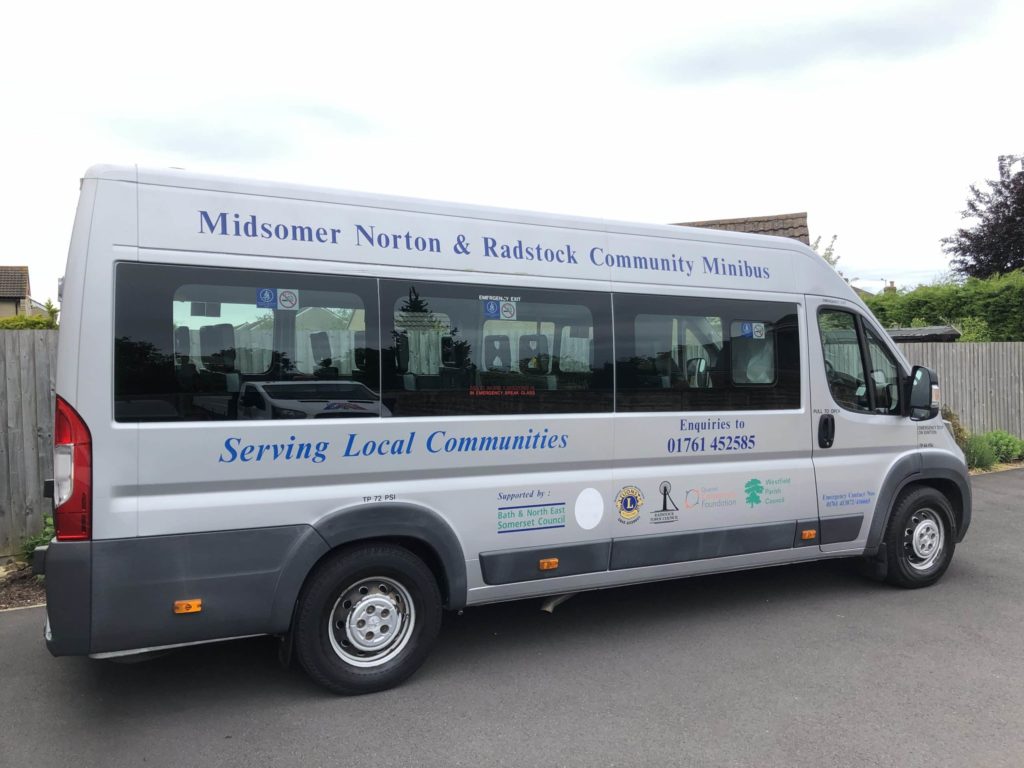 Accessible minibus service available to not-for-profit community groups in the Bath & North East Somerset locality to get their members to and from meetings and social events such as lunch clubs and church services, and for days out to the seaside, garden centre or beauty spots.
The specially constructed fully accessible twelve-seater minibus has a low step side door to ease access and egress. For those passengers who find that difficult, or who are wheelchair users, there is a rear-mounted lifting platform.
Our fully trained volunteer drivers are more than happy to assist passengers to and from the minibus.
Registration
Those groups wishing to make use of the minibus must first apply for group membership by completing an application form.
Upon approval, the group will be issued a membership number. Only those groups which are operated on a 'not-for-profit basis' will be considered for membership.
The membership fee is currently £12 per annum. All membership enquiries should be directed to Melvyn Johnson by calling 01761452585 or emailing [email protected].
Booking
Members can book the minibus by contacting the coordinator Dianne Carter on 07989053656 or [email protected].
Should Dianne be unavailable please leave her a message and she will call you back as soon as she is able. Dianne will be able to confirm whether or not the minibus is available however she will need to ascertain the availability of a suitable volunteer driver before being able to accept the booking.
We will always do our best to meet our members' needs, however, we only have one minibus and therefore it is always advisable to book well in advance.
Vehicles can be hired on weekdays and weekends between 8am and 11pm.
| Charge description | Charge |
| --- | --- |
| Cost per mile | £1.00 |
---
Contact
General enquiries
The contact details below are for general enquiries only. For registration and bookings please use the contact details available further above on this page.
---
Disclaimer: Please note that the information provided on this page was supplied by the community transport operator. Costs and terms of use are set by operators and we cannot accept responsibility for incorrect or outdated information as unplanned changes may occur. If you find an error on this page please let the operator know.