Old Market Cycle Safety project
From 22nd July 2019, work will start on Old Market Roundabout to provide a much-improved route for people walking and cycling.
This final package of works follows from extensive work in the vicinity in the past 5 years to improve pedestrian and cycle routes, and improve the look and feel of the area. This work is grant funded by the government's Cycle Safety Fund, and will be:
Creating a new segregated pedestrian and cycle route through the centre of the roundabout
Widening pedestrian and cycle crossing points, and improving accessibility
Increasing the amount of greenery and planting within the vicinity of the roundabout
LED lighting to illuminate the route
Renewing the majority of the off-carriageway surfaces
Refreshing lining for all vehicle running lanes on the roundabout
During construction
Much of the construction for this project will take place off-road, however, there will be some lane restrictions necessary to maintain safety for the workforce. To help keep traffic flowing, these lane restrictions will only happen off-peak. During the peak period, all restrictions will be removed.
Pedestrians will be asked to follow short diversion routes whilst construction takes place. These will be signposted on site. We thank people for their patience in advance of these works.
Construction is due to finish in March 2020.
Previous work at Old Market Roundabout
This work follows from a series of projects at Old Market roundabout over the past 5 years to improve accessibility for pedestrians and cyclists. Previous work has comprised:
Filling-in of pedestrian subways in 2015
Removal of disused escalator buildings and pedestrian bridge in 2017
Completion of adjacent Cycle route on Bond St South in 2018
Upcoming works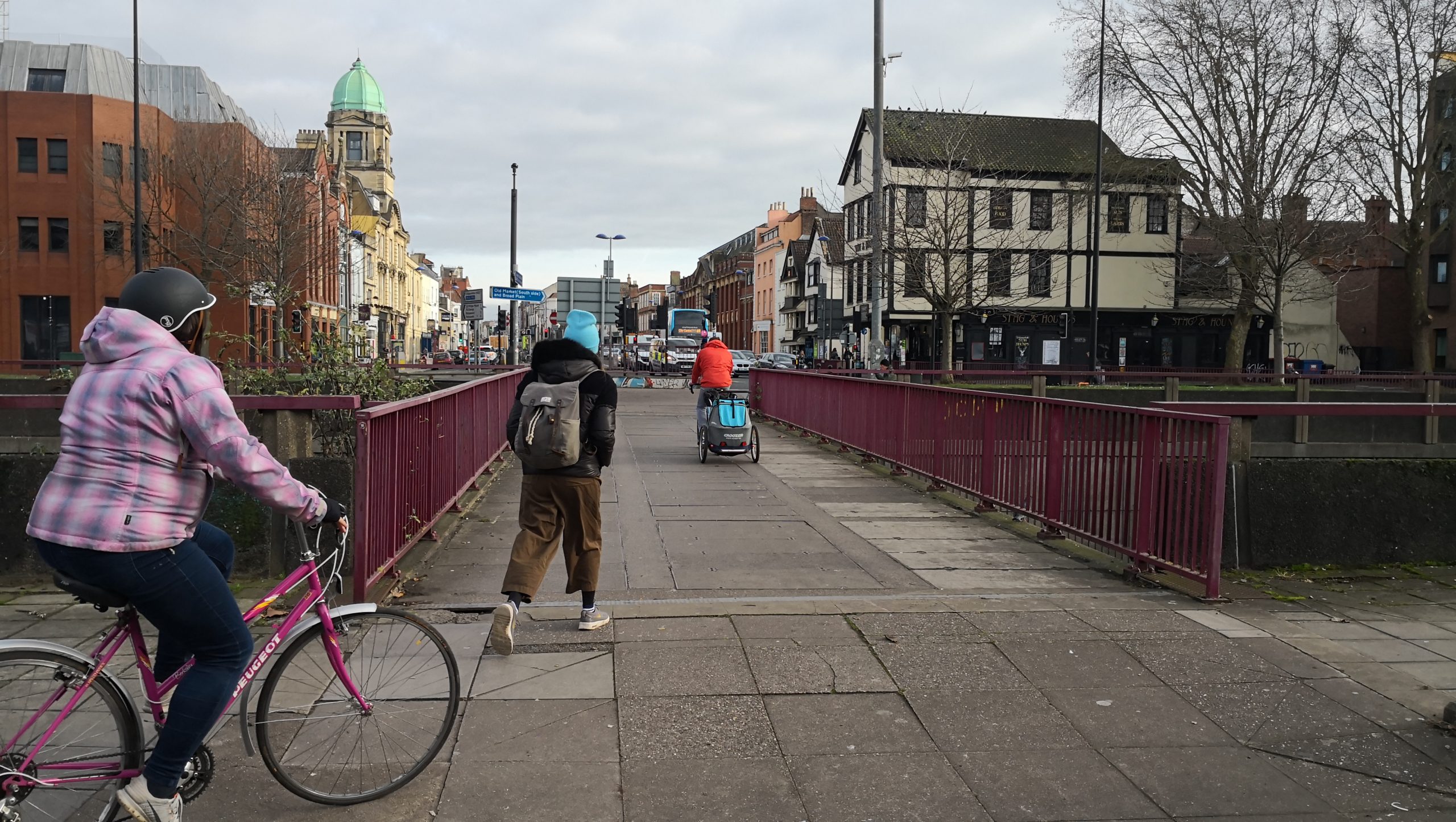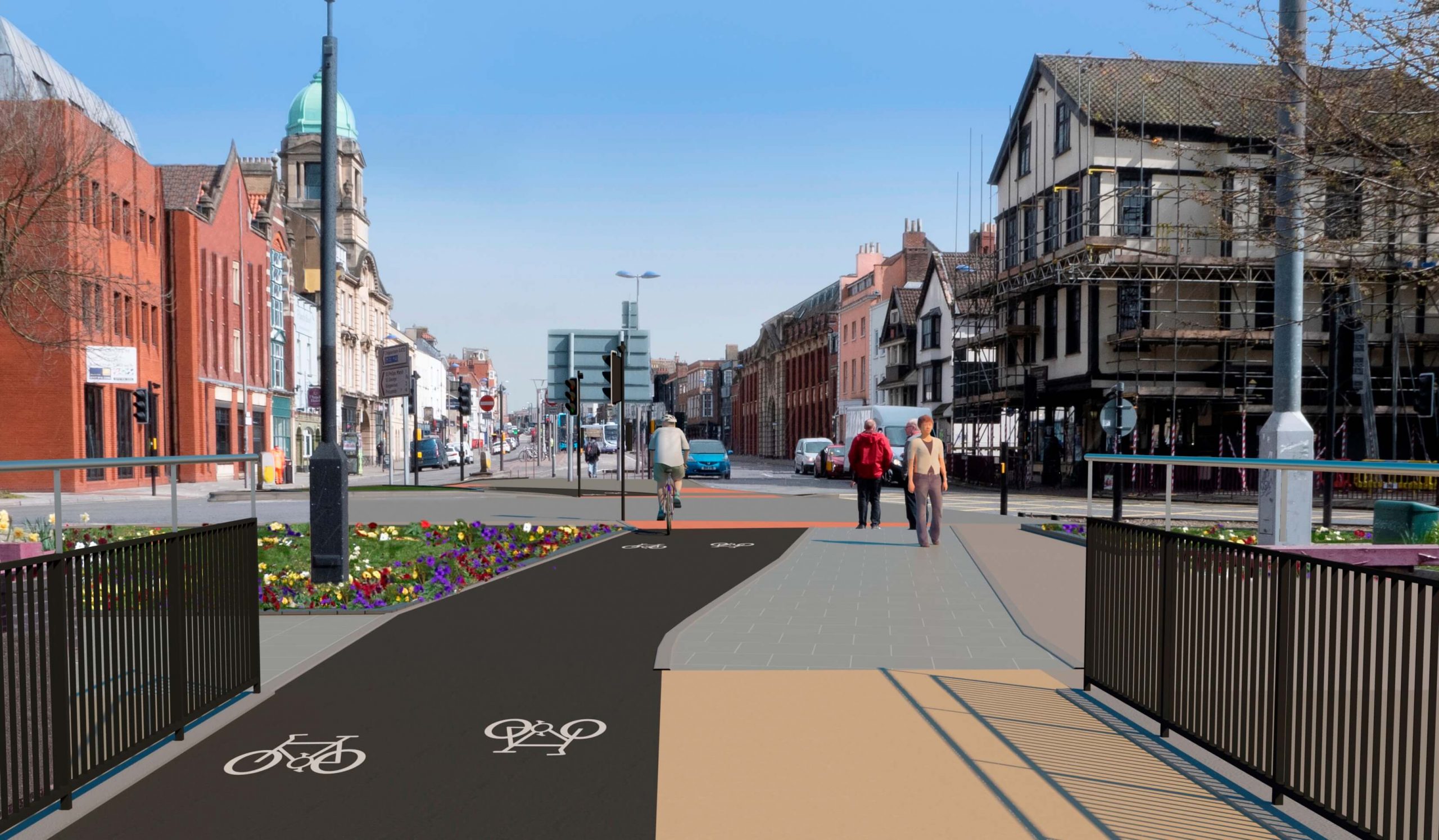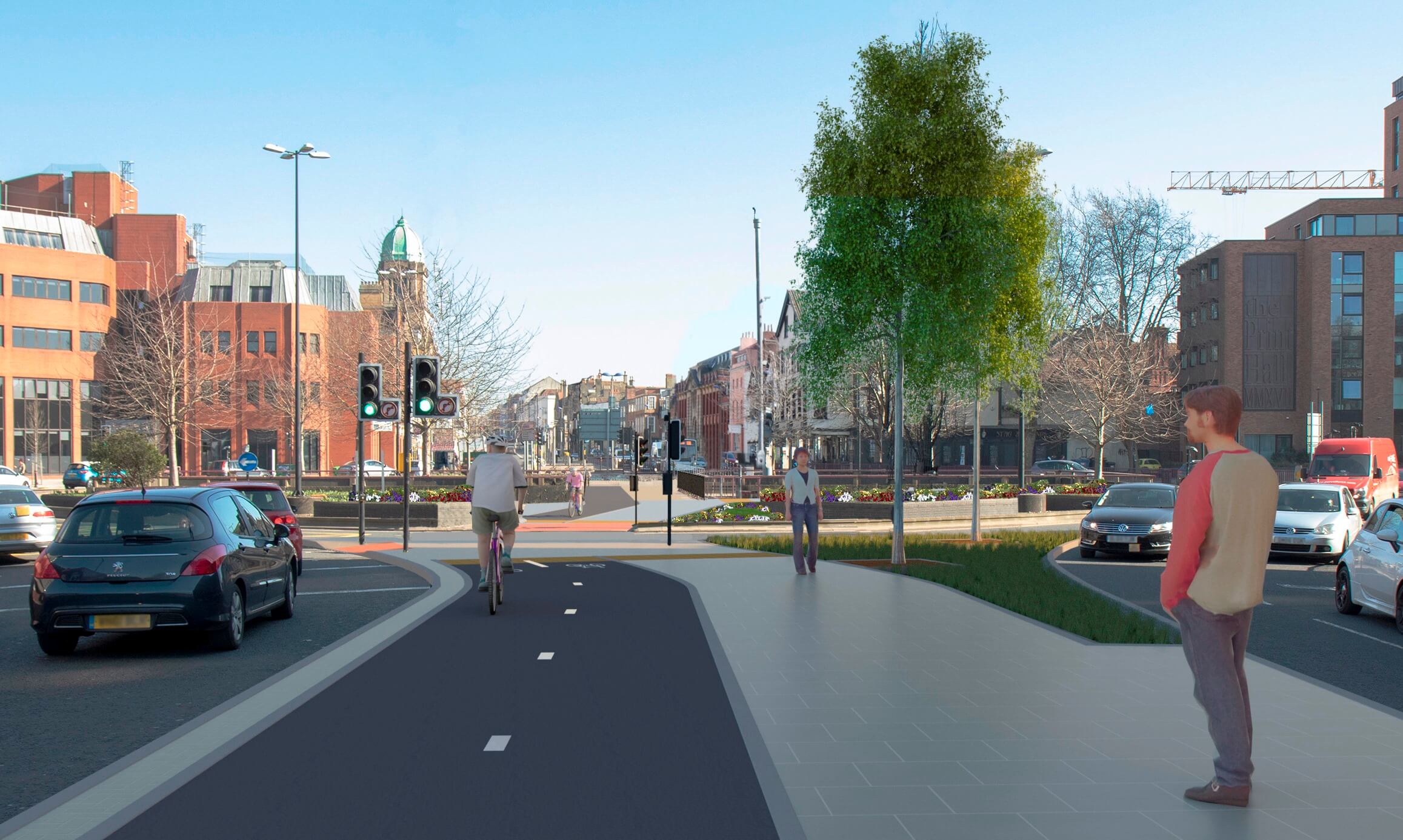 Completed sections