Long Ashton Park & Ride – metrobus service m2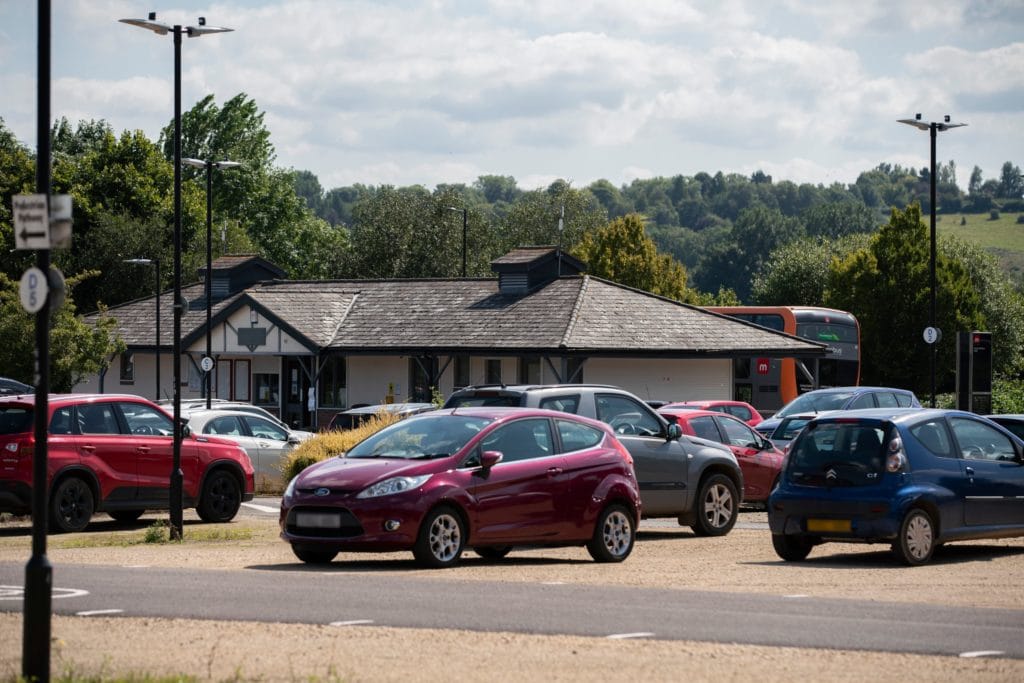 metrobus service m2 every 20 minutes to Bristol City Centre.
Please note that the routes in the map below are merely indicative. Refer to each service's official route map to see actual stops and route.
This map may not be accessible for people using assistive technology. Please use this contact form if you require assistance.
Jump to:
---
Service information
Park & Ride sites offer an easy, cheap and convenient way to park your car and ride a bus into Bristol.
The m2 metrobus service offers fully wheelchair accessible services to Bristol city centre.
m2
Operator
First
Types of payment accepted
This is a buy before you board service. You cannot buy tickets on board the bus but you can use Tap & Cap.
• iPoint (Card payment only)
• Operator's app
• Travelcards
• PayPoint and payzone stores
• Concessionary Pass (after 09:00 Monday – Friday, all day Saturday, Sunday and Public Holidays)
Operating days
Monday to Saturday (except Public Holidays)
First bus from Park & Ride site
• 06:00 Monday to Friday
• 07:00 Saturday

Last bus
From Cabot Circus (S2)
21:05 Monday to Saturday
Fares information
See fares for service m2
Route & Timetable
m2 route and timetable
Lost property
0345 646 0707 Monday to Friday 9am to 5pm
Service feedback and additional info
Contact the operator on 0345 646 0707 or via their website.
---
Site and parking info
Long Ashton
Side of Bristol
South West
Height Restriction
2.1m
Opens
• 05:00 Monday to Saturday
• Closed Sunday and Public Holidays
Closes
• 22:20 Monday to Saturday
• Closed Sunday and Public Holidays
Parking cost
Free*
Parking Spaces
1,500
Postcode
BS3 2HB
Overnight parking
No
Toilets
Yes – Check if toilets are open to the public
Cycle parking
Yes, but please be aware that cycle parking is limited.
Park & Cycle
Not allowed
Car parking queries
0117 922 2910 or email 

[email protected]
*Parking is free, you only pay the bus fare.
All sites (except Lyde Green and Yate Park & Rides) are locked and any cars locked in will be subject to a release fee. If your vehicle is locked in, please call 0117 903 1550. Bristol City Council retains the right to charge for the call out service.

You are able to collect your vehicle at the Lyde Green Park & Ride past closing time, but please be aware that the maximum stay is 12 hours (no limit on Sundays and Public Holidays).