A37/A4018 Transport Corridor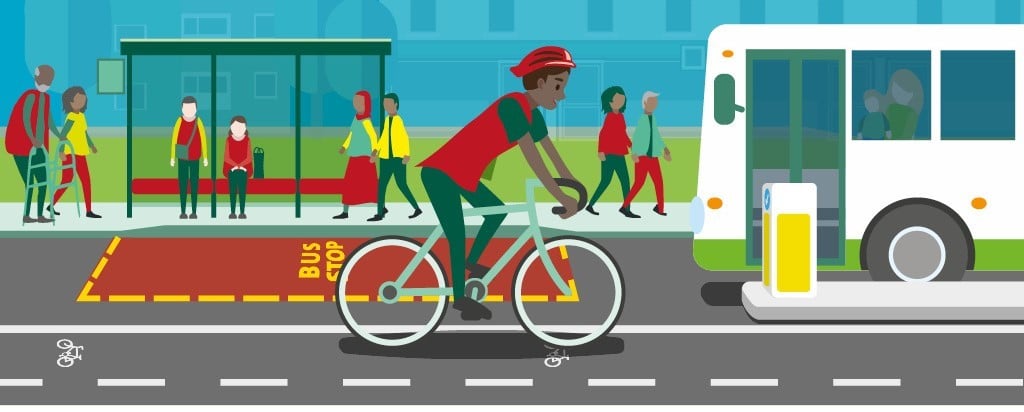 To build a more inclusive and connected city, Bristol must tackle the challenges surrounding travel. With high levels of traffic congestion and harmful air pollution levels, there's a sense of urgency to tackle these issues to improve public health.
Establishing an improved transport system which is accessible to everyone in Bristol is equally critical.
Over the next 10 years Bristol City Council and the West of England Combined Authority are proposing to introduce significant improvements to key transport routes across the city.
This is an ambitious project to improve how people travel across the city along key transport routes, making it easier to connect people to jobs and leisure opportunities, anticipating a growing population and supporting the city's health and economic growth.
The first route to be considered for improvement goes from Stockwood to Cribbs Causeway (A37/A4018)– it follows the number 2 bus route. The route starts in Stockwood and travels along the A37 through Knowle and Totterdown into the central area calling at Temple Meads. It then heads north along the A4018 and travels into Henleaze, Southmead and Henbury before arriving at Cribbs Causeway.
From late July we will be starting some engagement with local residents and businesses, and those travelling on the route and we'll be uploading the details to this page shortly.
This project aims to greatly improve walking, cycling and public transport infrastructure along this route and will focus on the areas where the congestion is an issue such as on A37 Wells Road, A4018 Whiteladies Road and in the centre.
Improvements to this transport route will focus on pedestrians, cyclists and bus users and will look to achieve:
better pedestrian environments providing safe crossing points and attractive streetscapes,
reallocation of road space for cyclists and buses to encourage more active travel
bus infrastructure improvements to help buses move quickly through the traffic improving journey times and reliability.
By implementing changes to this transport route and providing a better travelling experience for those using sustainable modes of transport more people may choose to make the switch, which will help reduce congestion and improve air quality.
Jump to…
Early engagement
From 24 July to 21 September people were given the chance to have their say using 2 different online versions of the engagement information, both of which provided the information, survey and the interactive mapping tool where you could leave comments and suggestions about the transport route. The team are currently working through the information collated.
If you wish to find out more information about the project you can:
Write to: Transport Engagement Team, PO Box 3399, 100 Temple Street, Bristol, BS1 9NE
Email: [email protected]
Answerphone: 07775 115909 and leave your name, contact details and request.
---
Further information
---
Frequently Asked Questions
This project is focusing on the A37/A4018 key transport route which the number 2 bus route follows.

Although people can comment on the whole route, we are focusing on 7 areas and in the north, this includes:

White Tree roundabout along North View to Northumbria Avenue
Southmead Road (Henbury to Doncaster Road)
Crow Lane roundabout to Henbury Road

Where there are overlaps, the A37/A4018 Transport team will be liaising with the A4018 team to ensure earlier comments received via the consultation held in 2019 are recognised and taken into account within future designs.