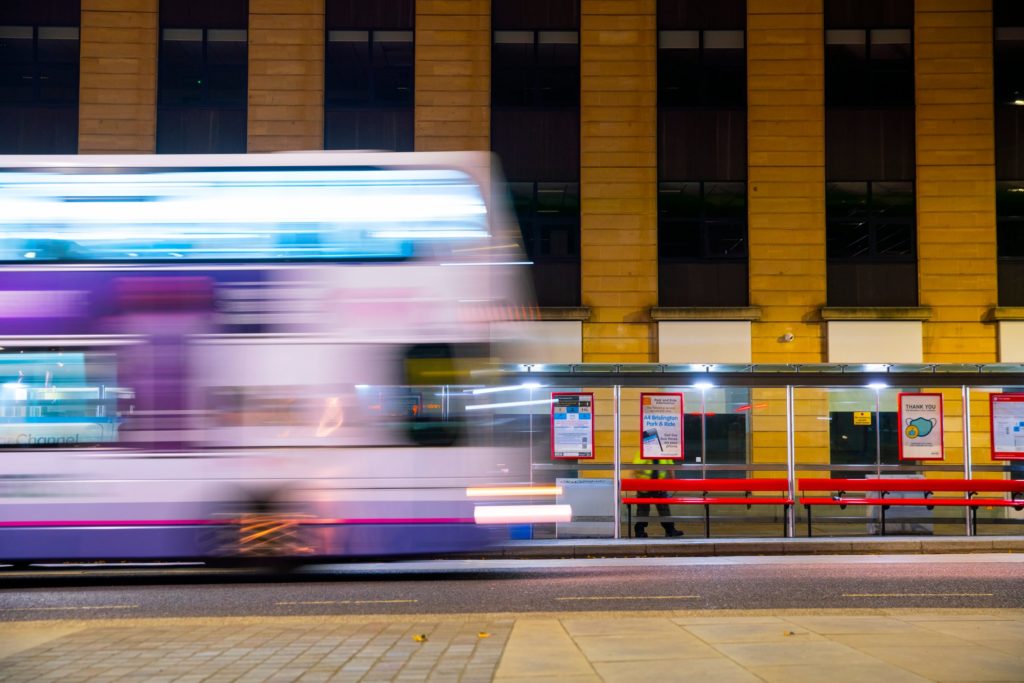 For a late night out or off to work for an early shift – night buses are a cheap and reliable way to travel.
To Bristol Airport:
Services A1, A3 and A4 operated by First and Bath Bus Company provide journeys throughout the night to Bristol Airport
First Services:
First operate a number of night bus services serving Bristol, South Gloucestershire and North Somerset. You can find a list of services that operate after 11pm on their website. Some services run throughout the night:
Stagecoach Falcon:
Stagecoach South West provide the inter-city Falcon service connection Bristol to Bristol airport and onwards to Plymouth along the A38. This service runs 24/7.
---
You can buy a discounted Night Ticket that allows unlimited travel from 7pm-7am. FirstDay and First season tickets are also valid for travel on the above services. However, it does not cover the Airport Flyer operated by First.
---
More details on First night bus routes, times and tickets

More details for the A4 Bath to Bristol Airport service

More details for the Stagecoach Falcon service