There are more than 27,000 public charge point connectors across the UK, one of the biggest networks in Europe.
Electric vehicles are cleaner, quieter and cheaper to run than equivalent petrol or diesel cars.
With many cities looking into the implementation of Clean Air Zones, and a government target for all cars and vans sold in the UK to be electric by 2040 should your next vehicle be electric?
Jump to:
---
Find a charging point
The West of England contains approximately 150 public use charge points and this is growing, thanks to the Go Ultra Low West project which will be installing over 120 new charge point connections by March 2021.
You can use this interactive map to find your nearest public charging point, wherever you are in the country.
---
Suggest a new charging point location or make an enquiry
We're busy planning the expansion of public charge points in the region, to encourage EV up-take.
We are progressing new sites which typically include rapid and fast charge points at key destinations such as car parks and local amenities. You can see existing, planned and suggested charge point locations on this map.
If you know any other locations where a new charge point would help, let us know by completing the form below.
You can also use this form to join our mailing list.
If you have an enquiry, please have a look at the answers to frequently asked questions, and if your query isn't covered you can submit a new enquiry using the form below.
---
Stay up to date
To stay up to date with announcements – including instructions on how to join the new network – complete the form above join our mailing list and follow Revive on Twitter. We will also post further updates here on this page.
---
The Revive network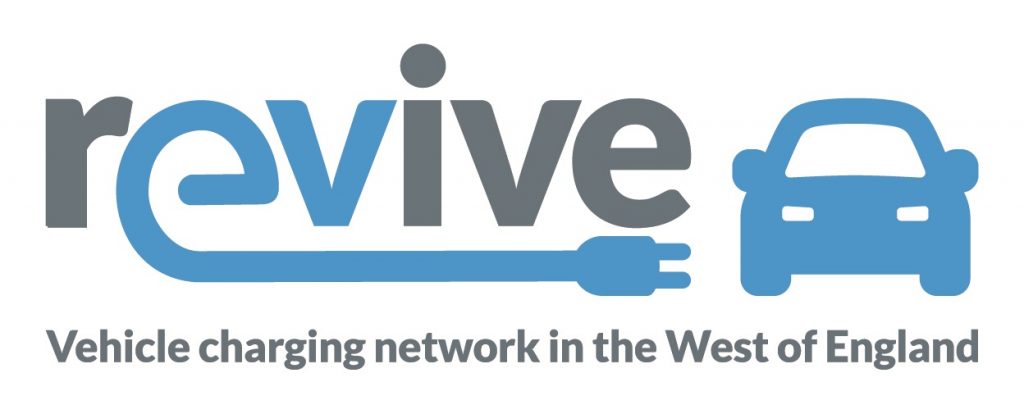 Revive is a network of public electric vehicle charge points located in the West of England (including Bristol, South Gloucestershire, Bath and North East Somerset, and North Somerset) set up by the local councils.
Registration is free and there are no subscription costs – you just pay for the electricity you use:
Fast chargers: £0.30 per kWh + £0.50 connection fee
Rapid chargers: £0.30 per kWh + £1.00 connection fee
Go to Revive charging to register and start using Revive charge points.
Revive operates on the same platform as the national Geniepoint network, so users can also access GeniePoint chargers.
Once registered, you can access charge points using the website on your mobile phone, or order an RFID card or fob. You also have the option to register your own RFID card or fob if you do not wish to purchase one.
For more information and other FAQs, visit Revive charging.

Revive includes many public charge points that were part of the Source West network.
Existing Source West and Charge Your Car members can continue to use the charge points as normal until they have been switched.
Source West public charge point sites have been mostly upgraded and switched to Revive:

Portway (A4) Park & Ride: fast charge points completed, rapid charge point to be migrated end February 2020.
West End car park: fast charge points completed.
The Grove car park: fast charge points completed.
College Street car park: fast charge points completed, rapid charge point to be migrated end February 2020.
Trenchard Street car park: fast charge points completed.
Brislington Park and Ride: rapid and fast charge points completed.
Templegate car park: fast charge point completed, rapid charge point migration end February 2020.
Long Ashton Park and Ride: fast charge points completed.

Please assume that charge points at those sites will likely not be usable during the day in which the upgrades and switch over is taking place, and please allow for unexpected issues during the work on site which might cause a further delay. More sites to follow.

To see where new charge point sites are being constructed and where site suggestions have been made, have a look at our map.
---
Frequently asked questions
A compilation of frequently asked questions for people thinking of switching to an electric vehicle.