The West of England's public charging network.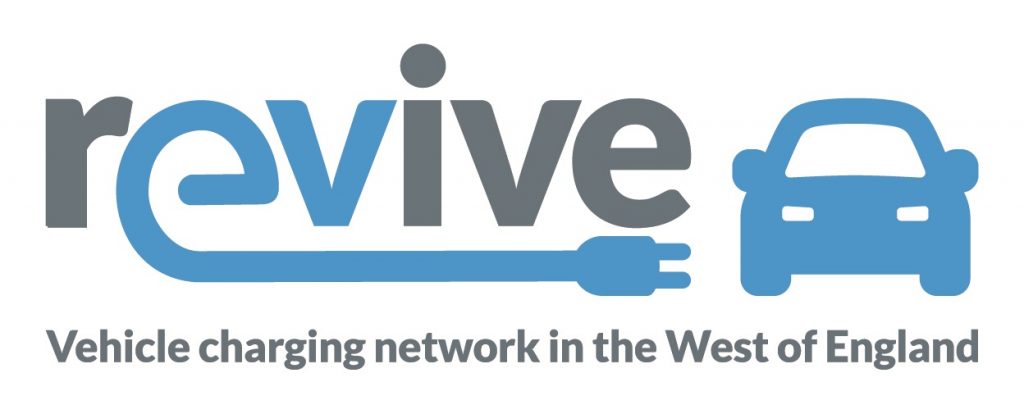 Revive is a network of public electric vehicle charge points located in the West of England (including Bristol, South Gloucestershire, Bath & North East Somerset and North Somerset) set up by the local councils.
Registration is free and there are no subscription costs – you just pay for the electricity you use:
Fast chargers (7-22kW): £0.30 per kWh + £0.50 connection fee
Rapid chargers (50kW): £0.30 per kWh + £1.00 connection fee
Revive operates on the same platform as the national Geniepoint network, so users can also access GeniePoint chargers.
Once registered, you can access charge points using the website on your smartphone, or order an RFID card or fob. You also have the option to register your own RFID card or fob if you do not wish to purchase one.

To register to use the Revive charging network, for more info and other FAQs go to the Revive Charging Network user portal.
Revive includes many public charge points that were part of the Source West network. Existing Source West and Charge Your Car members will need to register for a Revive account.
Former Source West public charge point at the following sites have been upgraded and switched to Revive:

Brislington Park and Ride

College Street Car Park

Long Ashton Park and Ride

Portway (A4) Park & Ride

Templegate car park

The Grove Car Park

Trenchard Street car park

West End Car Park

To see where new charge point sites are being constructed and where site suggestions have been made, have a look at our map.
---
Stay up to date
To stay up to date with announcements complete this form to join our mailing list and follow Revive on Twitter. We will also post further updates here on this page.