Switch to an electric vehicle
Switching to an electric vehicle has never been easier.
There are a host of support services and incentives available to help you switch to an electric vehicle. Whether for yourself or your business, make your switch easier with our free demonstrator vehicle scheme and impartial advice services.
JUMP TO:
---
Try an electric car for two weeks – For free
Experience driving and living with an electric vehicle for yourself with a free two-week demonstration electric car: choose a Renault Zoe or Nissan Leaf.
Go Ultra Low has teamed up with Ubeeqo E-car club to bring this offer to all residents living in the West of England region. It is a free service (all you have to pay for is the electricity you use during your loan) and the car is delivered to your home or address of your choice.
Please note this scheme is available until end March 2021 and availability is subject to demand.
---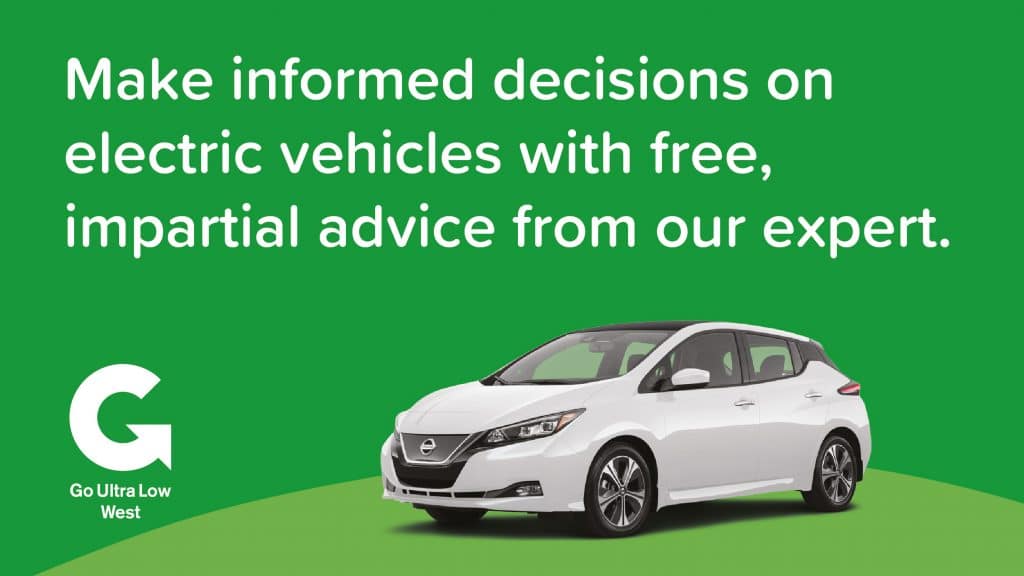 Get free, impartial and expert advice
Our Electric Vehicle expert provides personalised EV advice consultations, by phone or by email, to smooth your switch to electric and help you make informed decisions that suit your needs.
They provide impartial, expert advice on vehicles and charging technology, purchase options and which grants you might be eligible for.
Register for an EV consultation
---
Personal grants
The Government's plug-in car grant provides a discount of up to £3000 for eligible cars; and up to £8,000 for eligible vans. There are also generous grants available to help towards the cost of home charger installation.
---
Electrify your business
There is a range of support available to help bring the benefit of electric to businesses across the West of England.
Business Grants
Funding is available towards the installation of new charging points at workplaces through the national Office of Zero Emission Vehicles (OZEV) Workplace Charging Scheme as well as local grants in some council areas.
Electric Vehicle Centre of Excellence – Free EV Fleet Loan
Bristol City Council is planning to establish an Electric Vehicle Centre of Excellence with a new fleet of EVs for use by businesses. The centre will provide expert advice on converting vehicle fleets to electric, as well as giving businesses and organisations free EV loans for up to two-months to give them experience of operating electric vehicles within their fleet.
Other tools for organisations
A range of advice and tools for fleets and businesses are available, including a tax savings calculator, on the Go Ultra Low website
---
Frequently Asked Questions
A compilation of frequently asked questions for people thinking of switching to an electric vehicle.