Get your community moving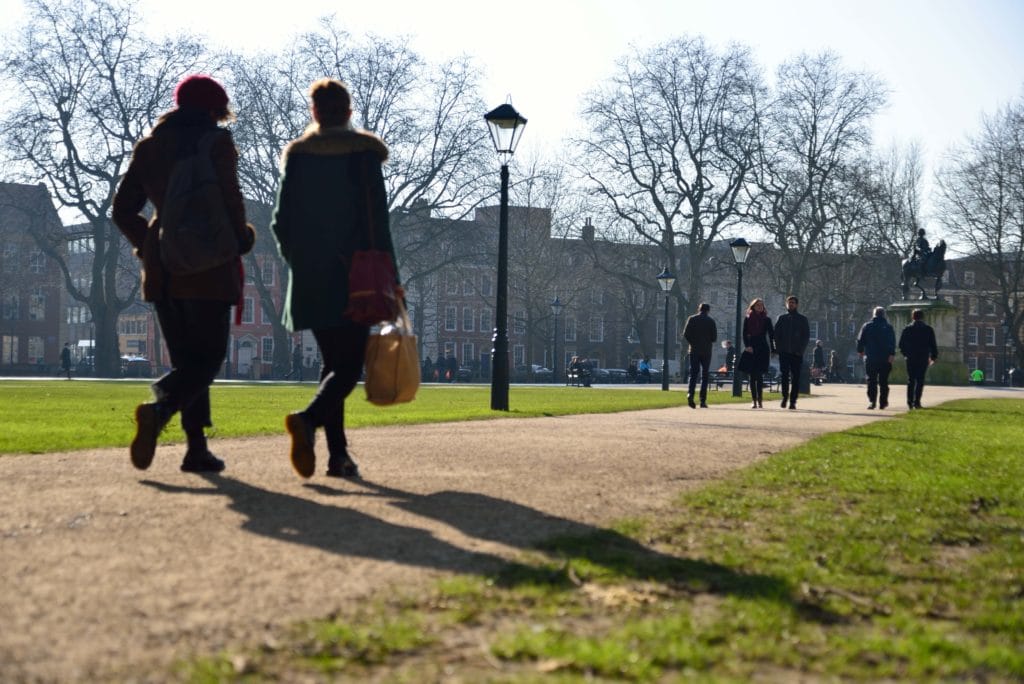 Are you a community leader or organisation who would like to help get the people you work with travelling more actively?
Jump to:
How we can work with you
Here are some examples of our offers and we will work with you to organise how best to bring this to your community:
Bicycle maintenance – we can bring our Dr Bike mechanic to your community at no charge to the organisation or individual, if you can host them at your location. We're hoping to have regular slots at community centres across the city for local people to access that individuals will be able to view slots near them and book online.
Cycle training for individuals and groups to improve your skills and ability to cycle confidently whatever your ability, sessions can be tailored for complete beginners, intermediate or advanced levels.
Bicycle security marking session in your community, adding bicycles to the UK's national, Police approved database BikeRegister in case they are stolen.
Cycle parking for your venue.
Information on joining or creating walking and cycling groups. For example, Walking for Health groups; or how to organise a a 'Walking bus' to schools, shops or play areas.
Roadshow stall to promote our offers to individuals at our venue/event/ to visit our neighbourhood (currently on hold due to COVID-19 restrictions, but we can attend your online meetings to tell people about our offers).
Electric Vehicle information Session – Free phone conversation with our Electric Vehicle expert, either 1:1 or group session via virtual meeting. To answer any questions you have, tell you about the latest grants available and signpost you to trusted information sources.
Personal travel planning: Help to look at all options the regular journeys with our free Journey Planning service (currently offered to individuals over the phone or virtual meeting).
Bike loans to individuals: Borrow a bike for free to try cycling before you buy. We can loan you a hybrid or folding bike for up to 1 month, or an electric bike for up to 2 weeks. Currently a six week waiting list.
Electric Vehicle Demo Loan – Loan one of our demo vehicles for two-weeks, and experience living with an EV for your everyday travel needs. This is a free service; the only expense to you is in charging the car with electricity.
We also have offers to help your business or organisation reap the benefits of travelling actively, including a workplace audit and travel planning, try out electric pool bikes to get to meetings and grants. Please see our offers to businesses or more information.
Let us know how to best support the people you work with
Please get in touch to let us know how to best support the people you work with and to help shape the support we can offer and organise bringing them to your community.
---
Community Active Travel Grants (Bristol only)
Our current round of Community Active Travel Grants is now closed
Contact us or tell us about your idea and we'll be in touch when the next round is open.
In Bristol we have Community Active Travel Grants (up to £5,000) available to support local projects that aim to increase levels of walking and cycling as well as mobilise the skills of local people.
If you are a community group or organisation get in touch to tell us about your project idea.
We'll also work with you to bring our current offers in the best way for the people you work with.