Borrow an Electric Pool Bike
Get an electric bike for your staff to cycle at lunch time or to meetings.
The electric bike comes with all accessories and maintenance arranged by us. The loan is completely free of charge but conditions of the loan may vary per area and there will be a deposit to pay upon collection. Some authorities also offer electric cargo bike trials.
How to apply:
Contact your local Business Engagement officer with information on:
Type of journeys the bike will be used for
The number of employees at your business who will have access and the chance to benefit from the bike
How you plan on promoting the use of the bike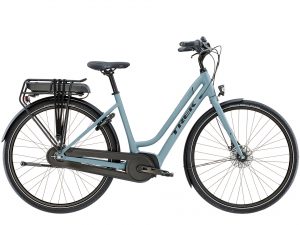 Electric cargo bikes
Electric cargo bikes are an increasingly popular way for businesses to cut carbon and costs and to make local deliveries in a non-polluting way. Some councils run an electric cargo bike trial for businesses.
Contact your Local Authority to see if any trials or schemes are running.
Contact us
To apply to loan out an electric bike or electric cargo bike now, or to register your interest in future electric bike and electric cargo bike initiatives or information events, find your Local Authority contact below.
If you're based in Bath & North East Somerset:
Paul Thompson
If you're based in Bristol:
Business Engagement Team
If you're based in North Somerset:
Kerry O'Neill
If you're based in South Gloucestershire:
Transport Policy
---
Want to see more ways to encourage your staff to travel more sustainably?