Match-funded grants available for initiatives that improve sustainable travel provision in a business.
Offers may vary depending on where your business is located. Continue reading below to find out what grants and funding are available to your business.
Jump to:
Bristol
50% match-funded grants
The aim of the employer grants is to provide financial support and incentives to employers to enable them to encourage sustainable modes of commuting or in-work travel (including site visits and meetings) amongst their staff.
These grants can be used for the implementation of physical measures, promotional events or any other measure that will encourage mode change amongst staff.
Examples of these include new or improved cycle parking or storage facilities, parking management facilities, signage of cycling routes, provision of pool bikes, improvement of pedestrian access to and within the site, provision of car sharing bays in staff car parks, promotion of car sharing and events to promote walking and cycling.
To apply complete the form below.
About the grants:
Grants are offered subject to our standard Terms and Conditions. Please ensure you read the terms and conditions below before applying.
Grants will be assessed on merit.
These are match-funded grants; at a minimum the recipient of the grant must match our contribution to the project.
Amounts up to £20,000 can be awarded for the purpose of providing financial help towards provision of facilities or events to promote sustainable travel.
Grants will be paid in advance on production of the required quote(s). For amounts claimed in excess of £2,500 please obtain 3 quotes to demonstrate value for money to the Council, for amounts claimed of £2,500 or less one quote is required. Grants will not be awarded without supporting quotes for your application.
As part of the grant award process, your organisation will be required to take part in the annual Travel to Work Survey as part of your monitoring requirements.
50% match-funded grant application form
Fully funded small grants
We offer fully funded small grants up to the value of £250. Some ideas for small grants include organising a bike/walk breakfast or purchasing prizes to run your own active travel challenge.
Contact us for advice
If you're based in Bristol:
Business Engagement Team
---
North Somerset
Jump to…
Sustainable Travel grants for businesses
Deadline 18 February 2022: North Somerset-based organisations can apply for match-funding of up to £3,000 for new on-site facilities and initiatives, match-funded up to a maximum of 50%. This match is usually financial but can be partly in kind (e.g. the provision of promotional events or other measures to amplify the effect of the scheme itself) .
Examples of initiatives:
bike trailers (perfect for delivery businesses)
new or improved cycle parking or storage facilities
provision of pool bikes for staff (electric or standard)
showers, lockers and other facilities that encourage sustainable travel
parking management facilities
signage of cycling or walking routes
improvement of pedestrian access to and within the site
provision of car sharing bays in staff car parks
promotional events which support any physical measures
electric cargo bikes
Our Sustainable and Active Travel Grants application window is open until 4pm on 18 February 2022. Applications will be reviewed on a rolling basis with funds allocated by end March 2022. Please download our application form and return it to [email protected]. Any queries, get in touch.
Sustainable Travel Grant for Business: Application Form
Download
docx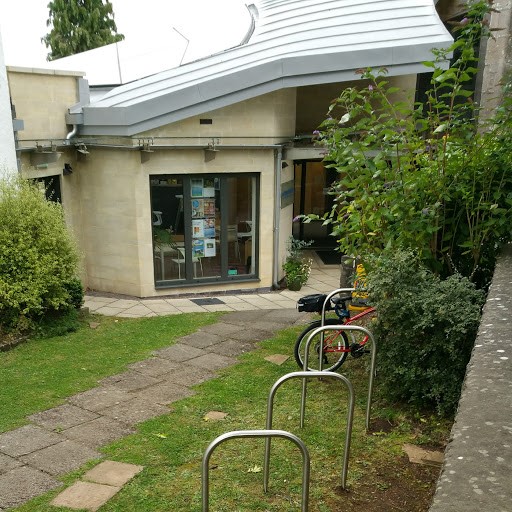 Electric vehicles
Go Ultra Low West Employer Grants provide financial support to organisations for the provision of electric charging facilities at employment sites. These typically include installation of charging units and provision of charging equipment for fully electric or plug-in hybrid vehicles.
Please note: no further grants are available in North Somerset at present. They may reopen subject to further funding. If you are interested in being notified please contact us and we will add you to our mailing list.
Go Ultra Low West grants at a glance:
Organisations are expected to match-fund the proposed scheme and grants should fund no more than 50% of the total cost of the works
A maximum of £25,000 can be awarded
3 quotes are required for amounts claimed in excess of £2,500
Grants are offered subject to standard T&Cs
Applications must meet the General Requirements and will be assessed on merit
How to apply:
Contact us discuss your project and to request an application form and T&Cs.
Free Dr Bike events at your business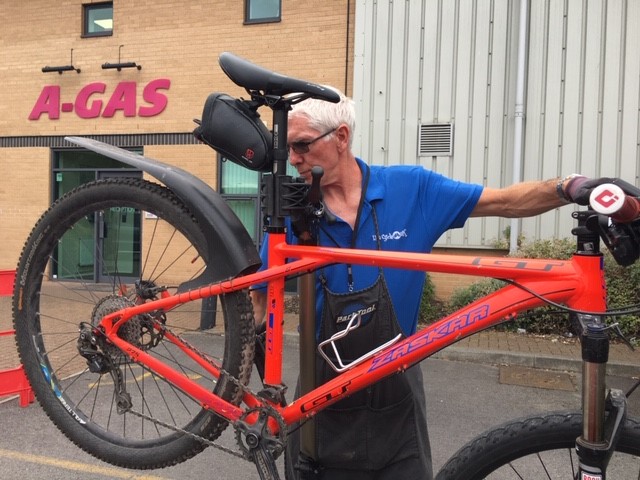 An experienced mechanic will come to site to carry out minor repairs to staff bikes.
Please get in touch if you think this is something your staff could benefit from and we can help you organise it.
Contact us for advice
If you're based in North Somerset:
Public Transport team
---
South Gloucestershire
No grants are currently available for businesses within South Gloucestershire. Once funding is obtained for business grants in the future this page will be updated to reflect the grants available.
Examples of previously successful grants include:
Providing cycle parking and associated facilities (showers, lockers, drying room).
Initiation and support of a car-sharing scheme and associated infrastructure.
Car park management schemes (e.g. permit parking/entrance barriers, prioritising parking for car sharers).
Provision of electric pool bikes.
Sustainable travel events (i.e. car-sharing breakfasts) or internal initiatives/ promotion campaigns.
Bike repair stands and fixed pumps
For more information please contact us.
Contact us for advice
If you're based in South Gloucestershire:
Transport Policy
Case Study: Springfield Papers
Download
pdf

PDF approximately 904.32 K
---
What other Electric Vehicle grants are available?