Borrow an Electric Pool Bike
Get an electric bike for your staff to cycle at lunch time or to meetings.
The aim of the electric pool bike scheme is to demonstrate the value of having e-bikes available to staff to undertake short work trips in a sustainable manner. Pool bikes are intended to be used for any work related trip such as traveling to meetings, traveling to site visits, traveling to clients or patients, or delivering goods.
Using an electric bike for work trips has many benefits for both staff and the business. Increased physical activity can help improve staff wellbeing, leading to fewer sick days & increased productivity. As an organisation you will also be contributing to lower carbon emissions and improved air quality.
The electric bike comes with all accessories and maintenance arranged by us. The loan is completely free of charge but conditions of the loan may vary per area and there will be a deposit to pay upon collection. Some authorities also offer electric cargo bike trials. Some authorities offer fleet hire for larger businesses (i.e. 4 to 8 bikes at once).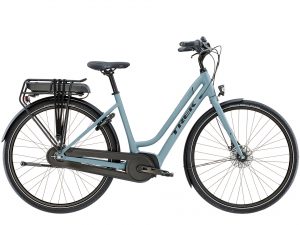 Jump to:
How to apply:
Contact your local Business Engagement officer with information on:
Type of journeys the bike will be used for
The number of employees at your business who will have access and the chance to benefit from the bike
How you plan on promoting the use of the bike
Do you have somewhere secure to store the bike? – it needs to be kept indoors overnight
For Bristol applications only, please complete the form below.
---
Electric cargo bikes
Electric cargo bikes are an increasingly popular way for businesses to cut carbon and costs and to make local deliveries in a non-polluting way. Some councils run an electric cargo bike trial scheme for businesses.
Contact us to see if any trials or schemes are running.
---
Bristol Applications
Electric Pool Bikes
Bristol City Council has a fleet of 30 electric pool bikes and two electric bikes with a trailer. Loans are for 3 months with the option to extend the loan to 6 months if it is well used. To join the waiting list please complete the form below.
---
Contact us
To apply to loan out one or more electric bikes or an electric cargo bike, or to register your interest in future initiatives or information events, contact your Local Authority contact below for a discussion and to receive the correct links or forms to apply.
If you're based in Bristol:
Business Engagement Team
If you're based in South Gloucestershire:
Transport Policy
If you're based in North Somerset:
Public Transport team
---
Want to see more ways to encourage your staff to travel more sustainably?