Surveys, Awards & Challenges
Discover the sustainable travel activities, initiatives and challenges taking place in the region.
Jump to:
---
The Love to Ride Challenge
The Love to Ride website is an online cycling encouragement platform used to increase and capture cycling levels. Local Authorities including North Somerset and Bristol promote Love to Ride as it's proven to encourage new, returning and existing riders of bikes, motivating them to make more trips by bike. Signing up for free, registering your business and promoting it to staff (perhaps as part of a Sustainable Travel Plan) shows a commitment to increasing active travel at your workplace.
Love to Ride offers ongoing prizes as motivation, plus several annual mass participation events. In 2021, register for Bike Month in June, Cycle September, Light the Night (November) or Winter Wheelers (December).
Join Love to Ride North Somerset

Join Love to Ride Bristol

Find resources to promote the challenge
---
Travel to Work Survey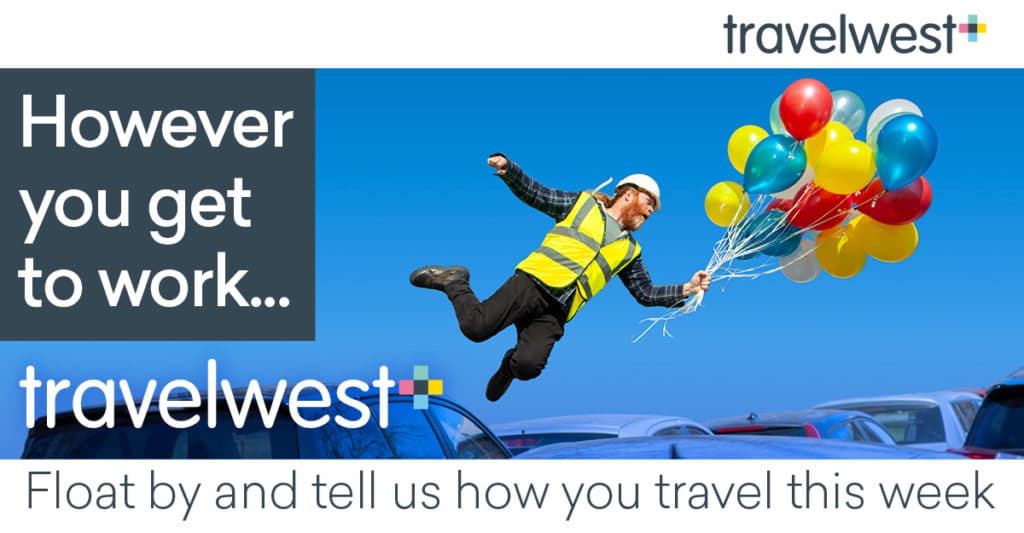 Last year's Travel to Work Survey took place in March 2022 and covered businesses in Bristol, Bath & North East Somerset, North Somerset and South Gloucestershire. We are grateful to the 16,087 respondents who completed the survey.
Employers use the results to support their site Travel Plan and also to create business cases for improved or additional facilities to support staff such as new cycle storage or Electric Vehicle (EV) charging points.

All employers who participate and receive over 30 responses receive an individual report along with raw data and this is also the case for each employer's site with over 30 responses.

The four West of England councils along with the West of England Combined Authority use this data for planning future transport and housing needs.

Reports are created for the West of England along with each local authority and reports based on locations.

Each authority's Business Engagement and Economic Development Teams use the data from the survey to work with employers and understand how they can support them and transport issues affecting staff travel.

Despite the COVID pandemic, the Travel to Work Survey ran as usual in 2021, with some tweaks. It was updated to reflect changes to how businesses are operating through the pandemic, allowing individuals to report when working from home. This could provide valuable data to businesses in terms or lessons learnt from the pandemic when comparing to future years' data.

The survey will provide us with a better understanding of how businesses are operating during the pandemic. This will help us to:

provide more tailored support to businesses
influence our sustainable travel offers
better inform transport infrastructure planning so that the network supports the current needs of businesses

The survey is wider than how the individual travels to work on that given day, for example we also ask questions on public transport and electric vehicles which will help us to understand how the pandemic may have changed people's views on using these.
How can my organisation get involved in this year's survey?

What do we do with the results from the survey?

How did we do in previous years?

How do we care for your personal data?
---
Travel Awards
News of any upcoming Business Travel Awards events will be posted here. Pre-Covid, this annual event celebrated the work carried out by businesses in the West of England in the field of sustainable travel. The 2019 event took place at the Grand Pier in Weston-super-Mare on 28 November.
What happened in 2019?

What happened in 2018?

How can you get your own Travel Plan Accreditation?
---
The Travelwest Challenge
The Travelwest Challenge is an annual month-long event. It encourages businesses to compete by getting the highest numbers of their staff to walk, cycle, lift-share or catch the bus to work during the Challenge.
Individuals log each journey they've made using sustainable transport. This enters them into our prize draws and their organisation's leader board. Businesses are then ranked against each other to add another level of competition.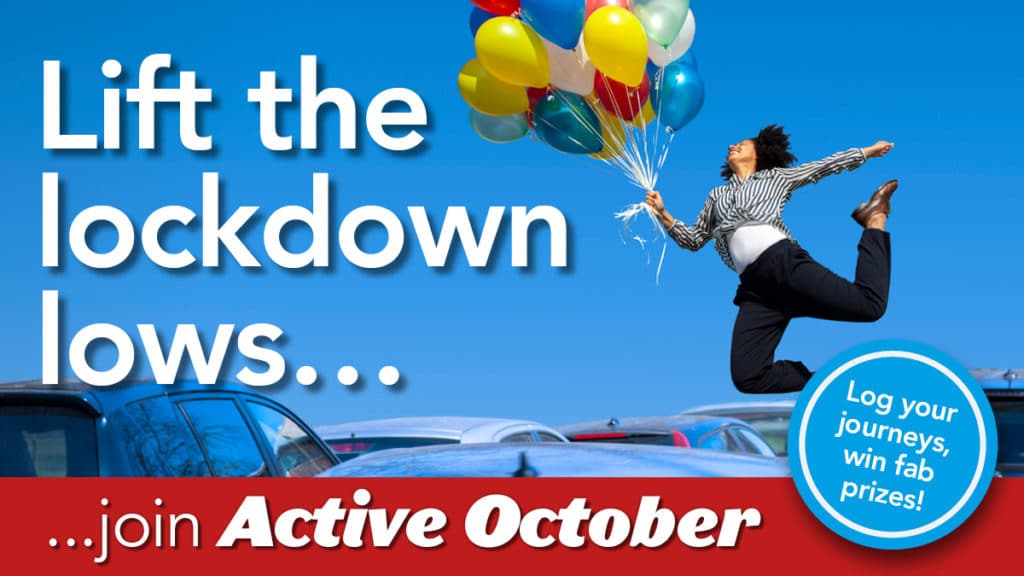 News of upcoming events will appear here in due course.
Want to run an Active Challenge within your business?
Previous challenges results
2018 Travel Challenge results
---
Contact us
If you're based in Bath & North East Somerset:
Paul Thompson
If you're based in Bristol:
Business Engagement Team
If you're based in North Somerset:
Active Travel team
If you're based in South Gloucestershire:
Transport Policy
---
See also
Visit our walking section to see what else we're doing around active travel