Sustainable Travel Roadshows
Our team of expert Travel Advisors will come to your business, and motivate your staff to travel sustainably.
A typical event involves two Travel Advisors coming to your site, setting up a table with interactive games, maps, information, and promotional material.
Times that work best are over lunch, with the team in a prominent location like a canteen or in the reception area. We also have success with advisors walking around the office beforehand, talking to people at their desks.
This service is entirely FREE; here is what we do on the day:
Personalised route planning: if you need to make a new journey or try a different form of travel we can show you all of your travel options
Up-to-date information on cycling, walking, car share & public transport services
Support to help your staff explore alternatives to driving to work on their own
Loan bikes: borrow a bicycle for up to 1 month to try cycling before you buy. We have a range of hybrid, folding and electric bicycles for loan
One to one Adult Cycle Training sessions to improve your skills and ability to cycle confidently
Accompanied rides to find your best route to work and build your confidence
Bus tickets: we have a range of taster tickets to trial traveling to work by bus
Promotional giveaways to support sustainable and active travel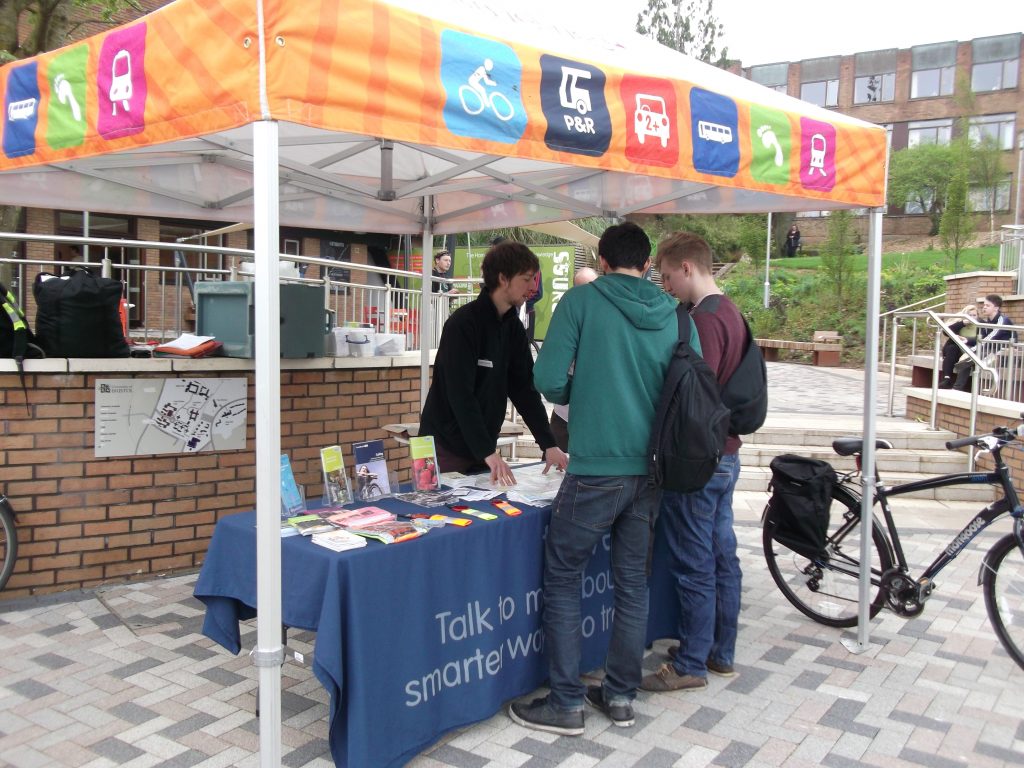 ---
Contact us
If you're based in Bristol:
Business Engagement Team
If you're based in North Somerset:
Sustainable Travel Team
If you're based in South Gloucestershire:
Transport Policy