Discover new places and ways to get around in Lyde Green.

Moving into a new home and community is a great time to think about how you can use your car less and try out some new ways of getting around. Why?
Fewer cars on the road help make streets nicer places
There's less pollution, noise and congestion
People feel safer, your children are safer
With more people out and about, you'll get to know your neighbours
Your street can be transformed into a vibrant place for the community to use, rather than just for passing traffic
Walking and cycling are healthy and cheap alternatives – they're worth a try!
Jump to:
Get your FREE Discover Lyde Green guide
Discover Lyde Green is your starting point for getting to know the neighbourhood in and around Lyde Green, its outdoor spaces, transport links, walking routes and community.The free printed and online map highlights some of the great places and spaces on the doorstep for Lyde Green residents, nice local walks and features for getting around. We took recommendations from local people to help new residents get to their neighbourhood and encourage people to get out on foot and by bike.
We have recently delivered a copy of Discover Lyde Green to all households in the neighbourhood, but do get in touch if you want a copy sent to you (contact details below) or take a look online at the digital map at www.aroundyourway.org
Cyclists unite!
Bicycle User Groups or 'BUGs' are a great way to link up with other cyclists in your area to share ideas and concerns with the local authority department responsible for transport facilities and policy.To find out about the Lyde Green BUG, or share cycling-related comments and questions, please contact us (details below).
Try out your Lyde Green community car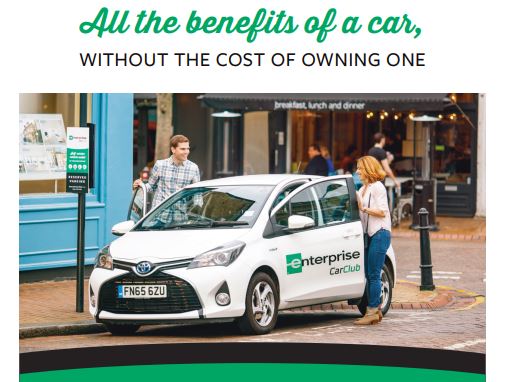 Free membership and £50 driving credit for all Lyde Green residents, offer exclusive to Lyde Green residents.
To find out more about car clubs and how you can access your community car, please press the image, or contact us (details below).
---
Contact Us
South Gloucestershire Council
Transport Policy